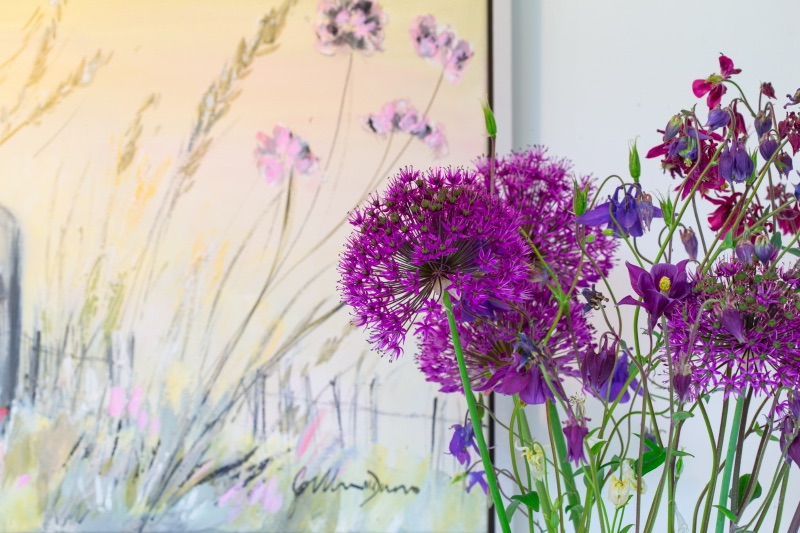 A keen gardener, I was fortunate to inherit a well stocked garden which provides year round interest and inspiration for my paintings.
I am inspired by the continual cycle of nature and the beautiful surrounding countryside where I live.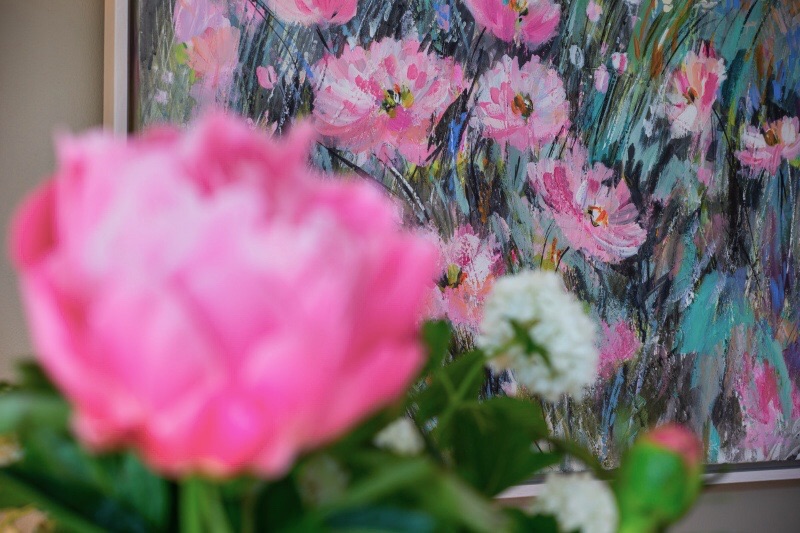 Texture has become an exciting feature of my work. I enjoy 'creating' layers of texture with collage and mixed media, in particular using tissue paper, masonry paint, acrylics, inks, pastels and copper leaf.
Using a palette knife allows me to 'scratch out' areas of paint, adding interest by revealing unexpected areas of underpainting.